Combing Taipei Tech's expertise in engineering science and Taipei Medical University's experiences in biomedicine and merchandization, both universities join forces to set up a joint research center to promote the research and development on smart healthcare and translational medicine. On September 3rd, a ceremony was held to officially kick start the operation of the research center.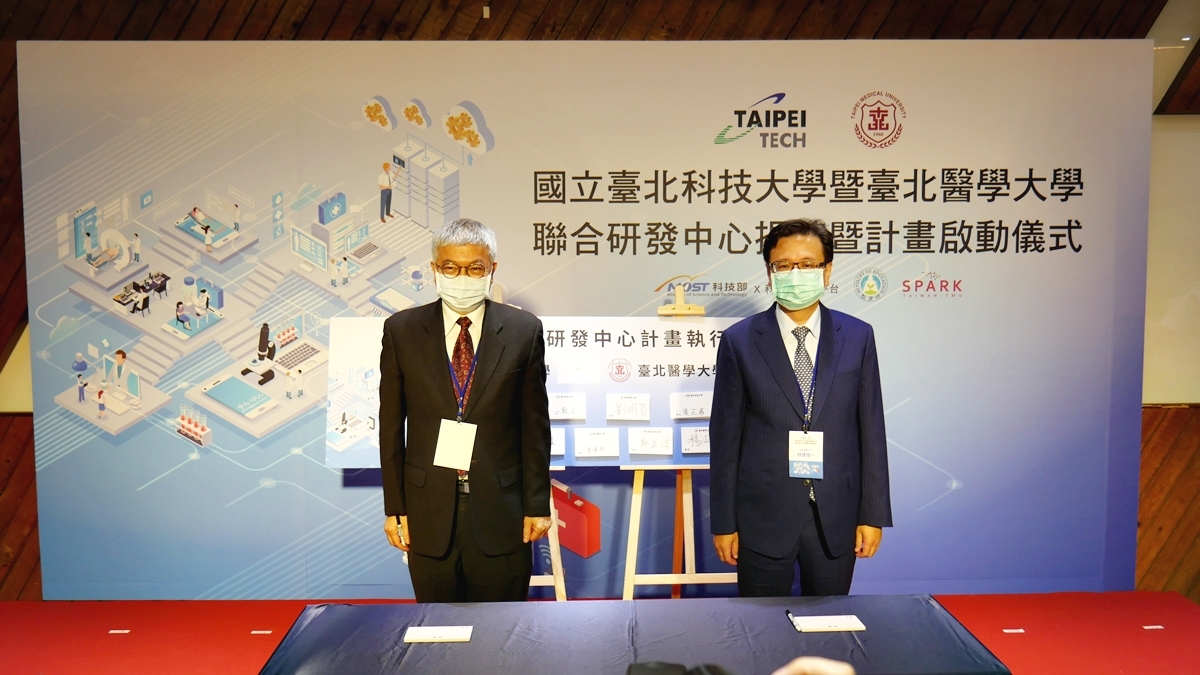 Wang Sea-Fue, President of Taipei Tech, indicated that Taipei Tech and Taipei Medical University are both alliances in the University System of Taipei and the Ministry of Science and Technology project of Global Research & Industry Alliance, and already had many cooperative opportunities in the past years. "The new joint research center will be located at the newly constructed International Pioneer R&D Building here at Taipei Tech," said Wang, "research teams from both universities will initiate the research and develop of state-of-the-art smart healthcare technology and medical equipment, and the results will be tested and verified through the clinical resources of Taipei Medical University".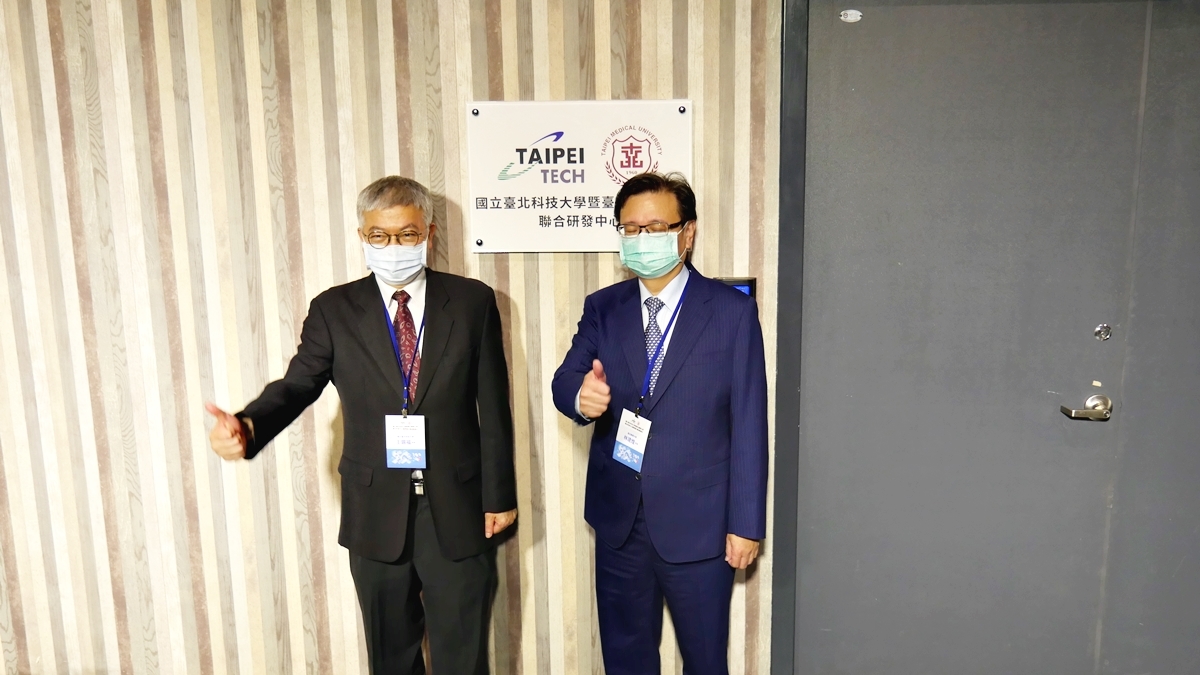 Lin Chien-Huang, President of Taipei Medical University noted that Chen Chih-Hwa, the Director of the joint research center and Huang Seng-Tung, Dean of Taipie Tech Industry Liason Office, have helped conducting the selection process of research teams. Eight out of the twenty-five teams applied for the project got the final spots. The research teams will not only be subsided, but will also be provided with the solid training on business model planning, company operation and clinical verification. "I look forward to see the innovative spark ignited by the interdisciplinary cooperation between Taipei Tech and Taipei Medical University" said Lin.
The joint research centers will implement various groundbreaking research and develop cutting-edge medical technology that will not only accelerate the domestic development of smart medicine, but will also be ready to enter the global market.