Kevin C. Tseng, Professor

Department of Industrial Design, National Taipei University of Technology

Expertise: Medical design, digital manufacturing, human-computer interaction, sustainable development

Lan-Ying Kang, Director

Department of Information Technology, Taipei Medical University Hospital

Expertise: Database management, EMRs, Health records, Integration of Health Information Systems, Smart hospital development
Contents
The patient with degenerative spondylolisthesis and stenosis needs a platform for recording daily quality, joint movement, muscle strength, feeling, walking posture and pain records to assist doctors to determine the severity and prescribe treatments. However, there is no platform which can solve this problem yet in the market.
Expected result
To design and develop a telemedicine platform for skeletal, muscular, and nervous system including sensors for motion and muscle endurance, application system, and a cloud information platform. This platform can also assist doctors in diagnosis and assessment by utilizing AI.
Benefits to industry
To commercialize the telemedicine platform and participate in medical exhibitions to get feedbacks for adjusting the system. Moreover, the platform can improve performance of tele-diagnosis for the related patients.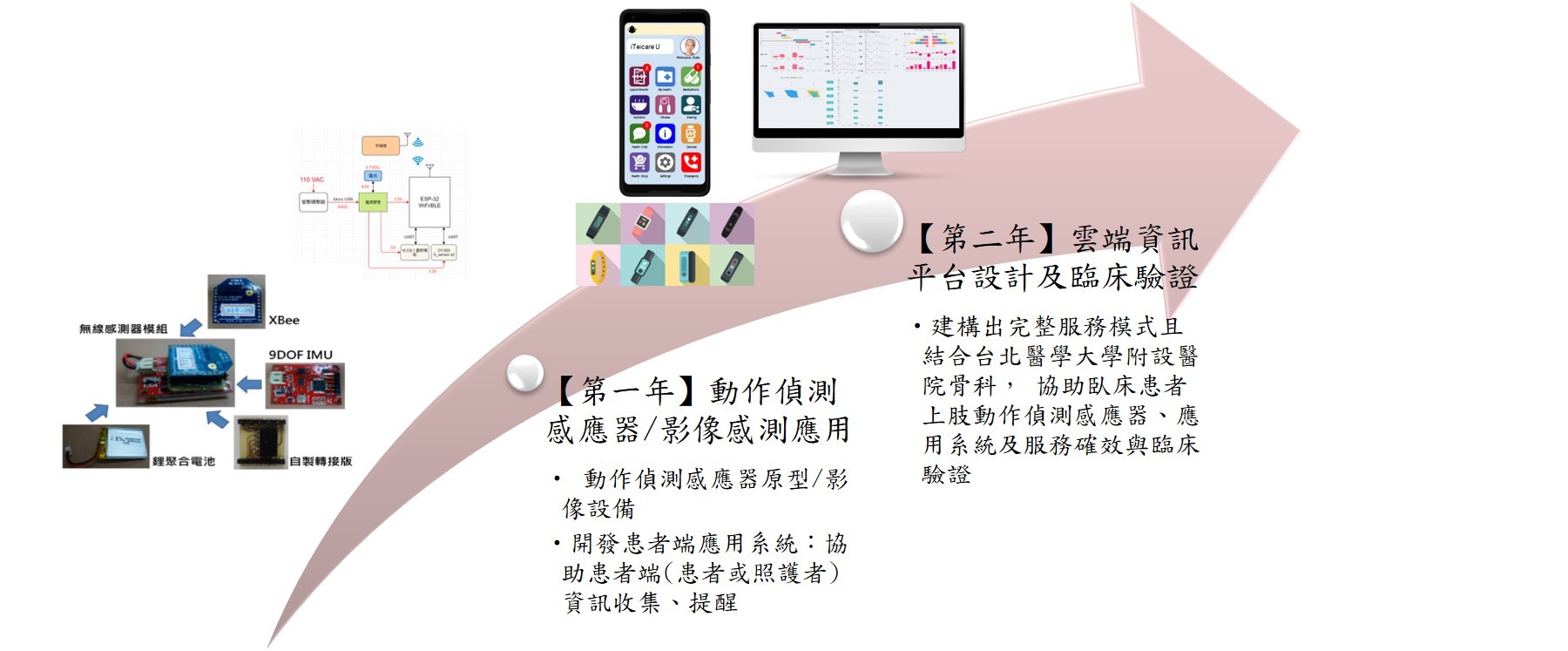 Goals of project
Lumbar vertebra showing spinal stenosis.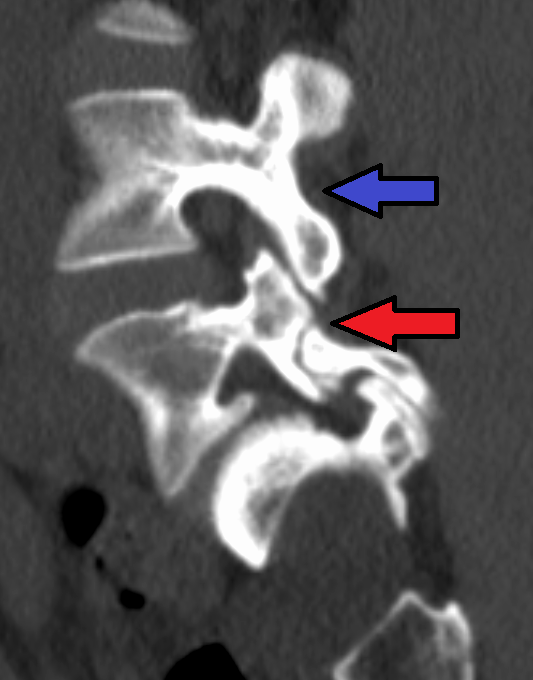 Anterolisthesis L5/S1. Blue arrow normal pars interarticularis. Red arrow is a break in pars interarticularis