ASUS project co-launched to benefit design major students
publish date :

2020-01-06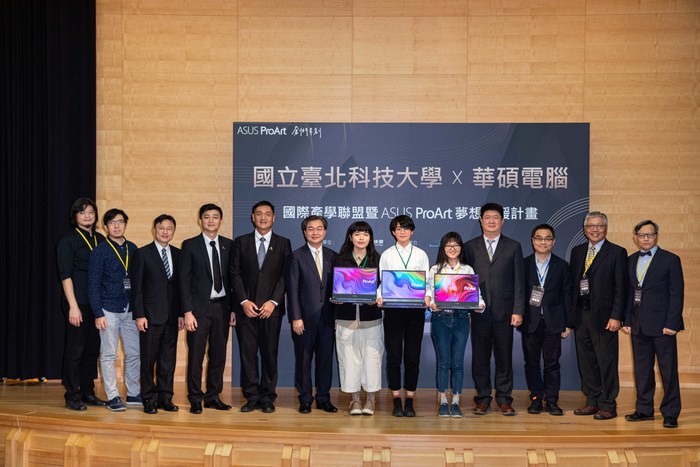 ASUS Glamorfy and Taipei Tech GLORIA join hands in the project of ASUS ProArt in January 2020. The project is launched to enable academia-industry collaboration in design and provides internship opportunities for Taipei Tech design major students. Vice President Yi-Jun Jen of Taipei Tech and General Manager Kevin Lin of ASUS Glamorfy sign the agreement on the collaboration on Jan 6th, 2020.
Taipei Tech has a strong showing in Red Dot Design Award, iF Design Award, International Design Excellence Award, and other phenomenal design awards. The project is to offer the latest ASUS laptops and funds to attend international competitions for three students who out-perform other candidates in the evaluation of the ASUS committee.
ASUS has well implemented what is said in its brand values, which include cultivation of professional design skills and continuous support for creators with enormous potentials. "Our product series are expected to be instrumental to the success of these distinguished students and young designers," said Lin.
Currently, over four hundred Taipei Tech alumni/ae are working in ASUS, and seventy percent of them are in research and design sectors. Taipei Tech is leaping ahead as the second most research and project funds granted per faculty member in 2019. It has forged a strong alliance in the industry based on Taipei Tech's abundant research capabilities.