AUO joins hands with Taipei Tech on industry-academic research
publish date :

2019-06-20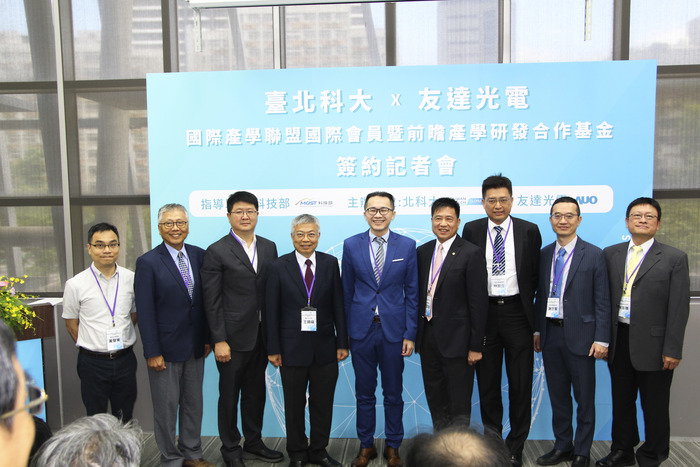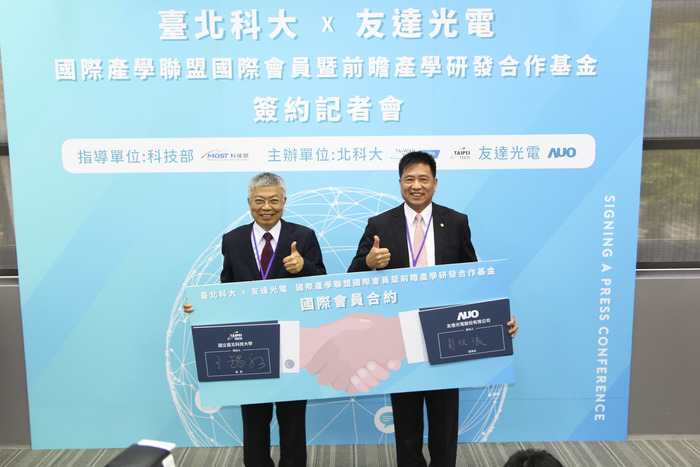 As the most ideal provider of technology transfer, Taipei Tech has been creating opportunities for research and techniques to commercialize and has also successfully become the best partner in academia to many enterprises.
This year, AU Optronics (AUO), one of the world-renowned panel manufacturers, partnered with Taipei Tech GLORIA in seeking the integration of resources from both the academia and the industries. On 22 July 2019, the CEO and Chair of AUO Paul Peng and Taipei Tech President Sea-Fue Wang signed the industry-academic collaboration MOU to confirm the partnership.
Taipei Tech and AUO agreed on the collaboration funds for the joint research projects, which include the execution of short- or long-term items. Currently, the smart manufacture item has been put into implementation, and twelve projects belonging to this item are being tabled for discussion.
"What AUO has been accentuating these years lies in smart technology, including manufacturing, sensors, energy management, and circular economy," said Taipei Tech President Wang. "That goes amazingly well with what we specialize in."
Peng, the CEO of AUO, meanwhile the alumnus and the honorary doctor of Taipei Tech, agreed that how smart manufacturing is beneficial to the management. "Now Taipei Tech and we have been in talks over the issues on smart manufacturing, supply chain management and smart research and development stretched across mechanical/electrical engineering, electrical engineering/computer science, and management," he said. "We believe the framework of collaboration serves as the best bellwether for the cross-discipline integration in the later phase where a lot more great collaboration projects are expected to be carried out."